How can a female become a professional motorcycle racer?
Women of the modern era are breaking through every barrier that held them from accomplishing their goals. There are women who want to pursue their careers as professional women motorcycle racers.
Motorcycle racing is not just the passion of men; women are increasingly showing interest. Some of them have set the standards so high that even men are astonished!
In a male-dominated industry like racing, it is very difficult for a woman to set foot and get recognized. Here is the list of woman who has made it big in professional motorcycle racing for female and some tips for the upcoming women racers out there:
Brush up your basics
First, you need to be strong in your basics of riding a bike, you can either start riding it right from the age of 13-14.
Before starting circuit racing make sure that you have the driving license. Make sure your physical strength and mental strength are strong enough, never let it falter at any juncture.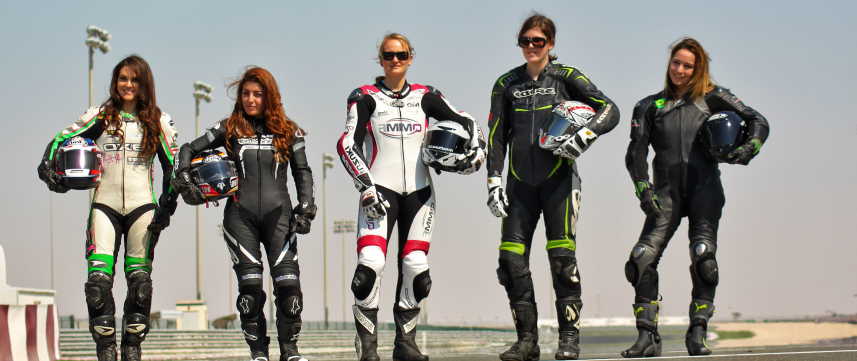 Speed matters on the track
When you are on the track, the qualities that may be used to judge your overall performance will also include speed.
The most important aspect of a professional motorcycle racer is her speed on the track and how well balanced are her skills.
Apart from the speed, the racers are also evaluated based on their attitude and the people she chooses to work with. The racers can refer to the videos of successful female motorcycle racers racing performances.
Learn from the professionals
Not every female racer will get a chance to be trained by a professional yet there is a way for the racers to learn from the star racers who rose to fame through their racing skills such as,

Shelinda Moreda
An American Motorcycle racer who was the first woman to be a part of Indianapolis Motor Speedway. She is not only known for her racing skills but also for inspiring others to make sure that every female becomes a professional motorcycle racer.
Leah Tokelove
In 2014, She was the first female racer to win in the 125cc category and become a champion. Recently, She was offered to represent an Indian motorcycle in their Scout Sixty Hooligan bike.
There are many professionals from whom you can learn and chisel your racing skills and become the professional women motorcycle racers. We hope the points mentioned above will help in your endeavors.